Certifications for Internal Audit Professionals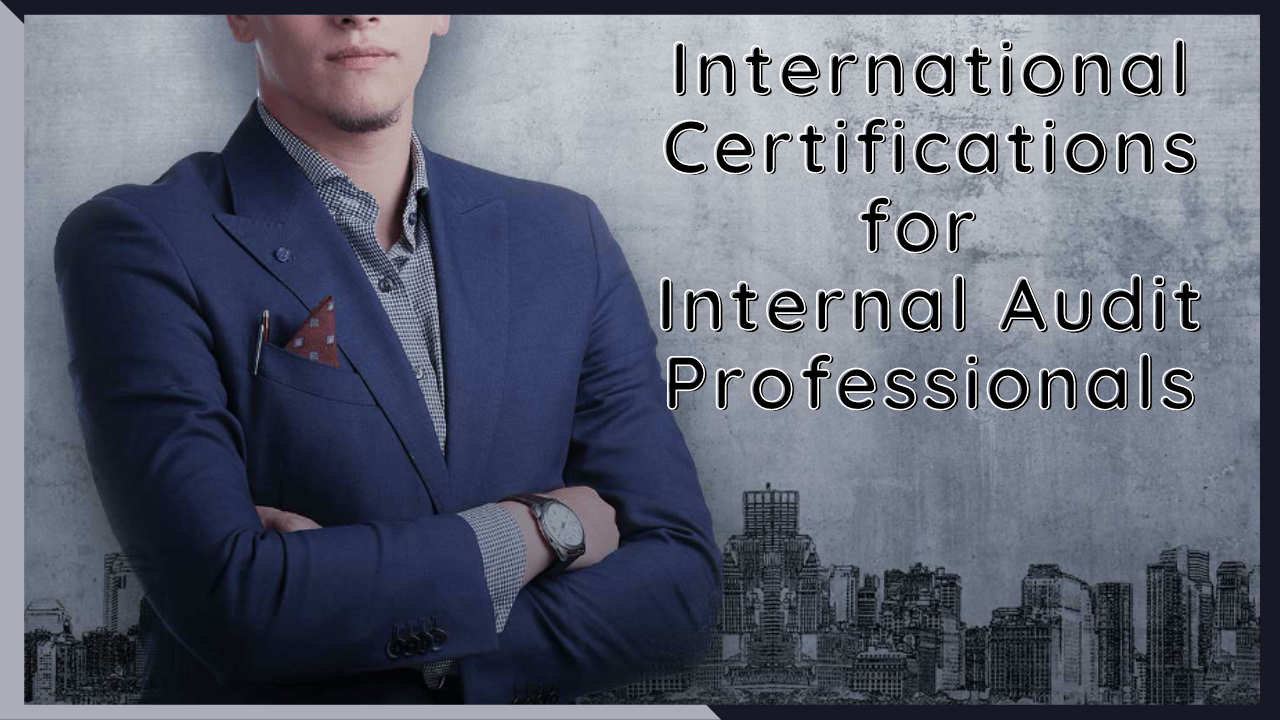 Certifications for Internal Audit Professionals
In this post, I will brief you about some of the International certifications which an Internal Audit professional can do accelerate his/her career in the field of Audit. this may also help for those who don't have Professional degree such as CA, CS, CMA but are keen to make career in Internal Audit.
CIA – Certified Internal Auditor : This is a globally recognised Certification for Internal Audit professionals. Talking about Indian prospective, If you are working for an Indian Company, or looking to join Indian Company and you already had CA Degree, then this certification might not value add as much you want. But I have seen many MNCs having operations in India specifically asking for CIA certification.
Process : You have to Clear 3 Parts ( 1 Paper each ). Total fees is approx INR 50000 Approx. (Excluding Study material ). More details at : https://na.theiia.org/certification/CIA-Certification/Pages/CIA-Certification.aspx

CISA : Certified Information System Auditor : This is also an International Certification. If you are looking accelerate your career in IT area or you want to become Internal Audit head in future than you must have knowledge of IT audits. By far this is the best certification in the field of IT audits. Currently, ISACA has more than 140,000 members in 180 countries.
Process :  Total fees is approx INR 50000 ( Excluding study material) and you have to give only one exam that you can schedule 48 hours after applying. More details at https://www.isaca.org/credentialing/cisa/get-cisa-certified

CFE :- Certified Fraud Examiner : This certification is for those who are interested in taking their career  in forensic audits. Also if you are into internal audit then this can also help you some how. In some organisations both internal audit and fraud investigation is under one department. So it might help you in taking care of both of them.
Process : You have to one clear 1 exam, total fees is approx INR 35000 ( Excluding study material) more details at https://www.acfe.com/membership-certification.aspx

Note : In all of the above 3 exams, your fees will be forfeited if you fails the exam, So choose wisely and only if you can give a serious shot.