Paytm Business Model | How does Paytm make money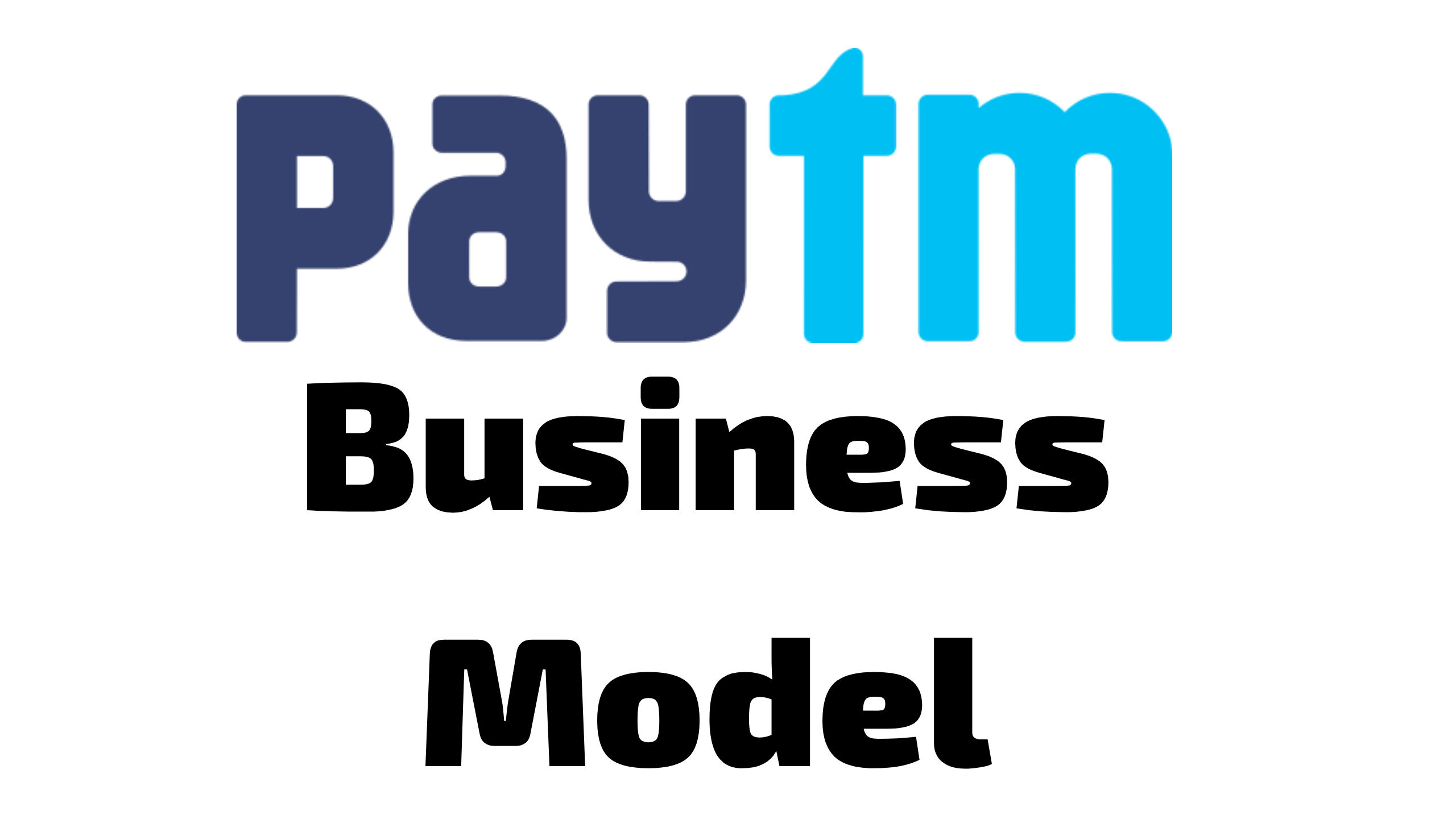 PAYTM Business Model
After demonetization the company which came into lime light was PAYTM. Heard of tag line PAYTM KARO? Let us understand what is PAYTM?
PAYTM Stands for pay through mobile, it is interesting to know that PAYTM is not company but is the brand. ONE97 communication Ltd is the company in which PAYTM is the brand. Vijay shekhar Sharma has started the PAYTM.
ONE97 communication has the following shareholders:
21% – Mr. Vijay Shekhar Sharma
40% – Alibaba company which is Chinese e- commerce company
30% – SAIF Partners
9% – Other in which JRD Tata has put his personal investment
ONE97 Commnunication LTD is now into other subsidiary company which is PAYTM E – Commerce Pvt. Ltd which is other way e- commerce and gateway platform.
Their Business models is basically into 3 verticals
Recharge
E- Commerce
Mobile Wallet
Recharge: Initially they were into mobile recharges later moved to DTH, Water Bill, Electricity bill, metro and many other recharges. Now the question is how do they earn form recharge?
They follow the same patter of how retailer function which is as follows:
Mobile network companies are connected with nearby retailers
With each recharge which is done by realtors the telecom company gives them the commission of about 3% – 5%.
This is same way how PAYTM Also does but the difference here is PAYTM is into volume sales in recharge and other related segments to the same.
As we are aware of the fact that with recharged telecom company gives up to 3% to 5% and also PAYTM does volume sales it receives good commission form telecom company
Now PAYTM gives back some portion of the commission to the customer itself in form of cash back or discount
This strategy helped them to increase the customer base in India when was with telecom or any other Pvt Ltd player in the market who is partnered with PAYTM
bills they don't get commission but PAYTM takes the load on them to give cash back and discounts which in return increases customer base in India
E- Commerce: They earn the same way as how Amazon, Flipkart or Snapdeal in India does which is through commission on each sale. Lets us know how to do they generate revenue
They invite seller into their platform to be partnered with PAYTM
Seller registers with PAYTM where he put his product for display in PAYTM E- Commerce platform
With each sale the seller have to pay 5% – 20% commission to PAYTM
Now PAYTM what ever commission received from seller, they give back to the customer in the form of cash back or discounts to increase the customer base.
E- Wallet: It is their main line of business
E- Wallets is basically PPI (Pre Paid Instrument) in India RBI grants the permission. They are of three types
Open Loop Wallet
Semi Closed Wallet
Closed Wallet
PAYTM comes under Semi Closed wallet where transfer of money electronically can be done to different merchant can be done but can't with draw money.
| | |
| --- | --- |
| Nature of transaction | Charges |
| Loading money into wallet | Nil |
| Purchase at merchant site | Nil |
| Wallet to wallet transfer | Nil |
| Wallet to bank transfer – KYC customer | 1% to 4% |
They focus on disturbers' model to earn revenue which means increase of vendors then by default volume will increase resulting in increase of commission.
PAYTM has brought revolutionary change in effectively utilizing payment gateway platform.