The Internal audit Story : S01E02 – The Friendly Auditee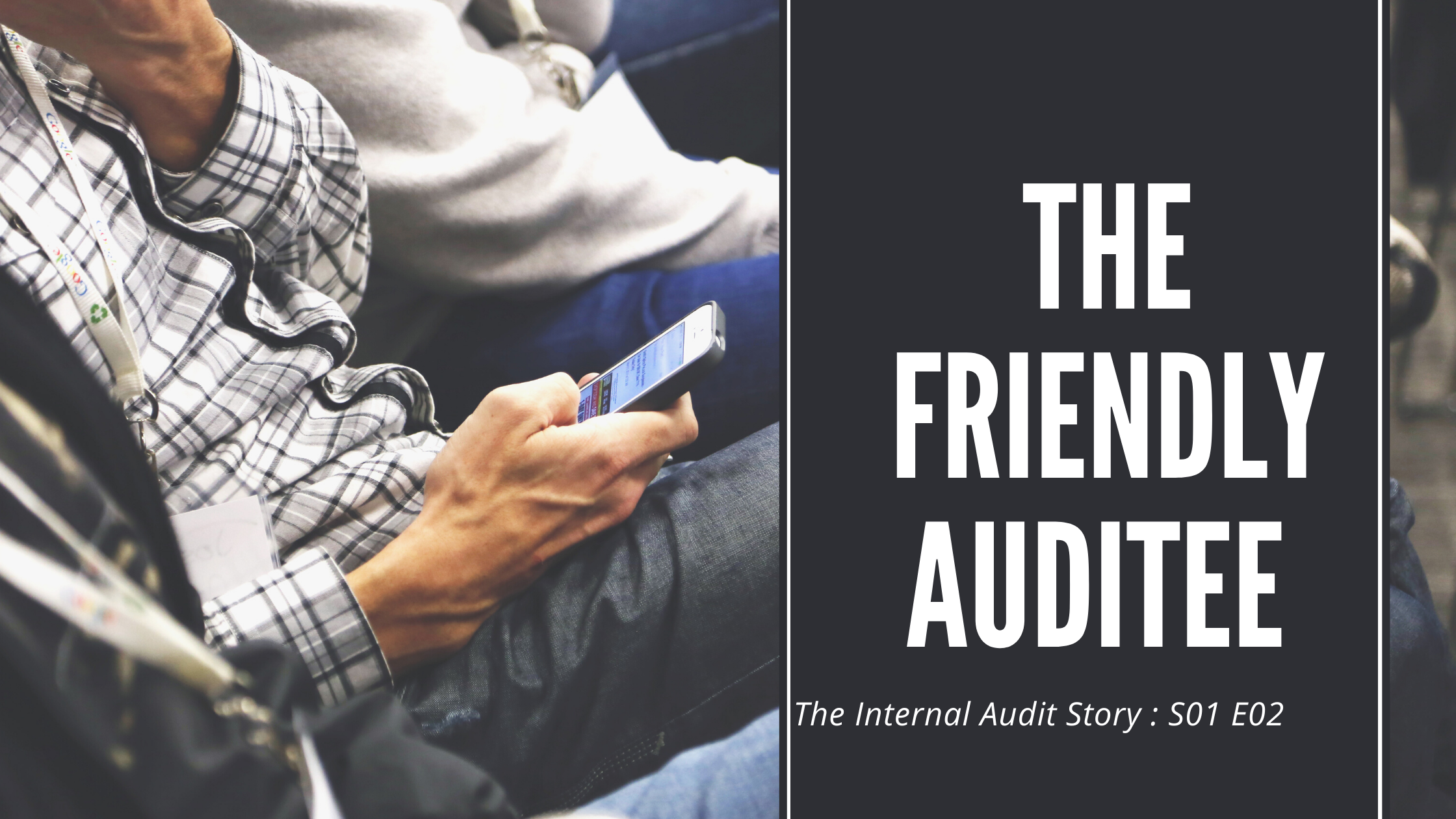 The Internal audit Story : S01E02 – The Friendly Auditee
Season 1 – Managing Auditee
Ep 02 – The Friendy Auditee
So after positive response on Ep 01, here is the second episode of our Audit diaries Season 01 – Managing Auditee. In this Episode I will talk about friendly auditee so do read till the end and share your feedback as well.
Meet the friendly auditee, from day 1 he tries to be extra friendly with you. He took care of your needs in the office also ask you for chai n sutta breaks, tell you there stories, ask you similar stuffs. In short he tries to make a personal connect with you and once you are emotionally connected with some it will surely hamper your work. Also you start trusting them and ignores few small observations or gaps. Some time this will help you in finding some more gaps (Obviously which are not related to him) but this should not be the way you work.
So Learning is that do not let friendly behaviour of your auditee impact your work and performance. It doesn't matter how an auditee behaves with you you should be focused on your work.