How it feels like being a Chartered Accountant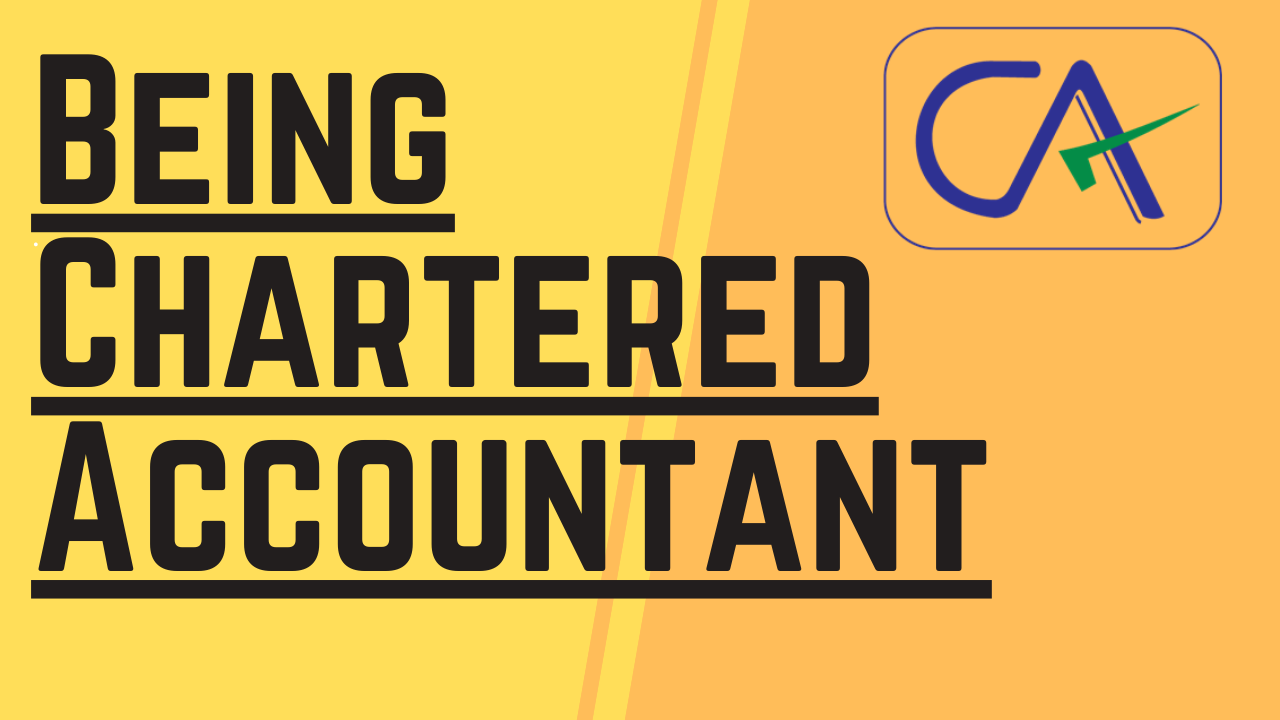 Being Chartered Accountant
Everyday I wake up as a Chartered Accountant, I feel different from rest of the world. I am curious to know what my fellow professional think of being Chartered Accountant, So I asked many of my known CAs. Few of them replied me and below are their views.
CA Alok Jain (Former Regional Council member of NIRC) says
Being a Chartered Accountant, I can Say Only One Thing " There is nothing better achievement for me in Life that becoming CA. It is the best thing which has happened. It has given me confidence, respect and recognition in the Society. Cheapest course to do and the best return on Investment."
CA Aditi Jain from Delhi writes
CA which is considered a most reputed profession and so it is. The day i became CA is the day when my parents happiness came out of their eyes.It is not a profession you approach for earning more or something.. it is a profession of reputation.. your value in industry. Each and every business.. from small to large starts from the need of CA. From registration to finalization of accounts.. I am happy to be CA because I am the most important part of economy. Economy starts with us and ends with us. From then your value counts.. your dignity in market counts. After being CA I found many changes in my personality. A positive attitude I found within me grooming.
CA Paras Bhatia From Yamunanagar Says
Feeling like I am the boss, specially the respect given by society makes us so special like we are on the top of the world. But it is difficult to earn such respect & it is more difficult to maintain such respect & we can maintain such respect by provide services to the society & for this we should be regularly update our knowledge & nothing to stop after earning prestigious degree.
CA Manisha Jain from Kanpur Says
It is often said, We are what we dream to be We just need to have sufficient faith in our dreams and  the efforts to give it everything to get it Here is something what achievement feels like, how it is to live a dream
CA Pulkit Jain from Ambala writes
Being Chartered Accountant Yes, It feels at the top of the World when people call u not by your name but "CA Saab". Now It has become my identity and without these 2 words "CA" I cant even Imagine now.
My childhood Friend CA Anubhav Jain Says
when the result was to be announced on 16th july 2015 that day was really awesome and memorable in my life. I was nervous in morning but trying to be happy to relieve my nervousness. That day when i came to know that i have qualified and now am CA. Anubhav Jain tears rolled down over my cheeks because that day i have made my parents feel proud and fulfilled their dream. Even with imagination in ur dreams that u are CA, u started flying and it was in actual that i was CA. After qualifying CA your neighbors and relatives take u seriously and start respecting u which gives u immense pleasure and u feel proud. That happiness is something which u cant forget and ur new phase of life gets started from that moment itself. U start planning for future and within next couple of days u make so many plans feeling that u have really achieved something valuable in ur life. This degree is not only a degree like other degrees but gives u respect and all ur relatives and near dear ones start taking ur consultancy service which makes us feel proud because during articleship they dont discuss with u their issues and suddenly after result they think some great has happened due to which u r now able to gibe them proper advice.
CA Sonam matta Always says to me
"CA krke kuch mile ya na mile Respect bahut milti h"
At last all I can say its a Dream for a person like me (who once thought to give up studies after class 12) and I am living it daily 🙂
If you have some feelings on being a Proud Chartered Accountant, then Do share in comments bellow.
Thank You !!