JIO MART BUSINESS MODEL | How Does JIO Mart makes money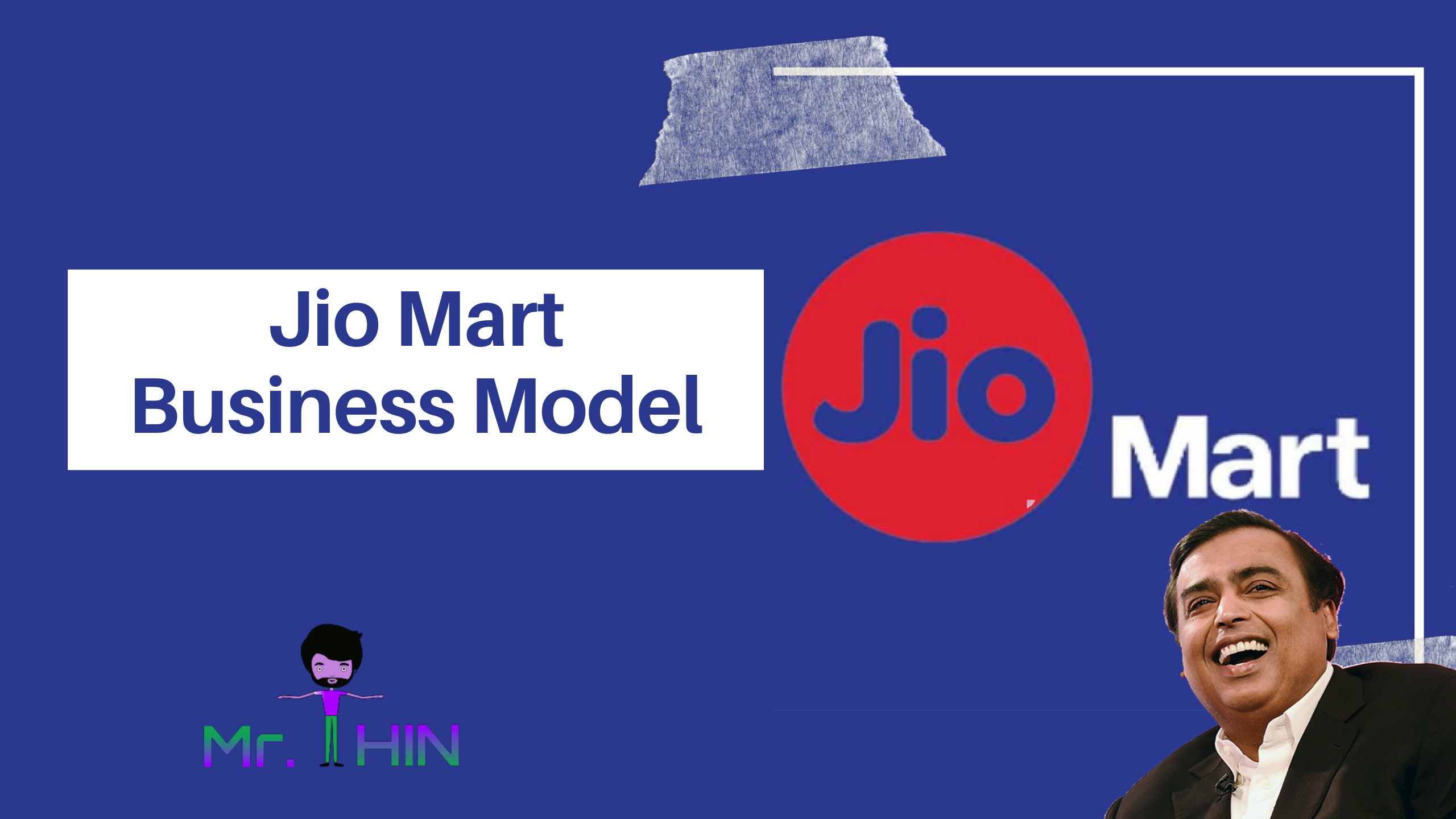 JIO MART BUSINESS MODEL
In this Post I will discuss business model of JIO Mart. JIO Mart is a newly launched venture of Reliance Industries. This is the biggest entry of Reliance JIO in the e-commerce sector. So do read the complete article and got your answer to how JIO Mart makes money.
About JIO MART
Founder – Mukesh Ambani
Parent Co. – Reliance Retail Ltd
Started in 2020
Business: Online grocery delivery
JioMart is an online grocery store that aims to provide 50,000+ grocery products, at competitive discounts and express delivery at your doorstep.
JIO Mart Business Model 
JIO Mart basically has 3 different type of delivery service which is as follows in illustrations
Delivery Via Nearest Kiryana Store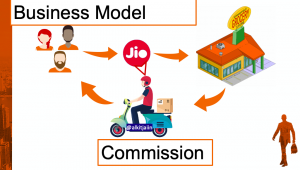 2. Delivery by there own Super Stores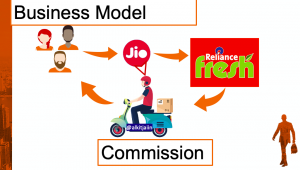 3. Self Pickup by customer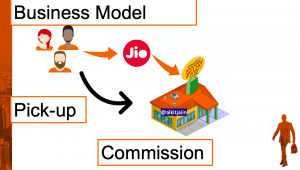 I have explained all 3 JIO Mart business model in detail in video which I shared in the last of this post. So you can watch the video below to have complete understanding of JIO Mart Business model. Now let us discuss the difference between Business model of JIO Mart and that of Grofers or bigbasket. You can see the difference between Jiomart and grofers in illustration I shared below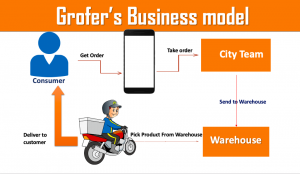 So via above image you can see clear difference between JIO Mart and grofers is that former don't have warehouse or inventory. whereas Grofers maintain there own warehouse and inventory. Grofers also follows same business model back in 2016 but later they switched to warehouse model back in 2016. Bigbasket is working on warehouse model since beginning.
JIO Acquisitions :
Grab a grub in March 2019 : Reliance acquired this logistic company for $14.9 million
C- Square in march 2019 : Reliance acquired this IT company for $ 11.5 Million
Since then both these companies are working on JIO Mart launch and finally after 1 year they launched JIO Mart in April 2020. As of now in Mumbai only but soon they will cover Entire India.
Order Via Whatsapp: 
JIO Mart users can use Whatsapp to order and pay using Whatsapp in future when they will get full fledge wallet license in India. It will be a hustle free and more easy platform to fulfill orders and to connect local groceries shop with the customer. This mode is also called Online to Offline business model and will be successful with help and support of facebook.
JIO MART Business model | Video
In this video below I have discussed the complete business model of JIO MART and compared the same with that of grofers or Bigbasket. So do watch and subscribe to my channel as well.
I will keep on sharing such business models so keep visiting my blog
Thank You !